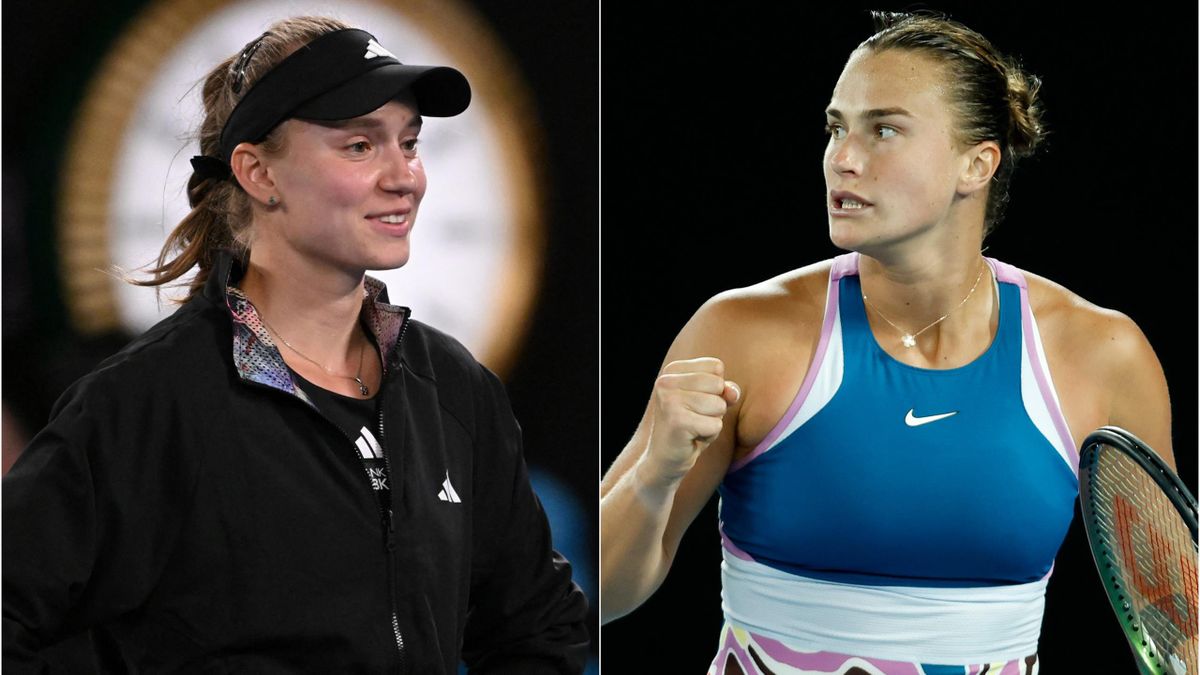 The end of the 2023 Australian Open is approaching with the men's semifinals underway and the women's final stage officially set.
The first semi-final of the 2023 Australian Open went the way of Elena Rybakina, who overcame two-time champion Victoria Azarenka in straight sets.
Rybakina, the No. 22 seed, has been solid as she has only dropped one set in the entire competition. The 23-year-old was responsible for the upset against heavy favorite World No.1 Iga Swiatek in the fourth round. Rybakina earned her ticket to the final after taking down two-time Australian Open champion Victoria Azarenka with a 7-6, 6-3 result in an hour and 41 minutes.
"I'm very happy and proud," said the 22nd seed.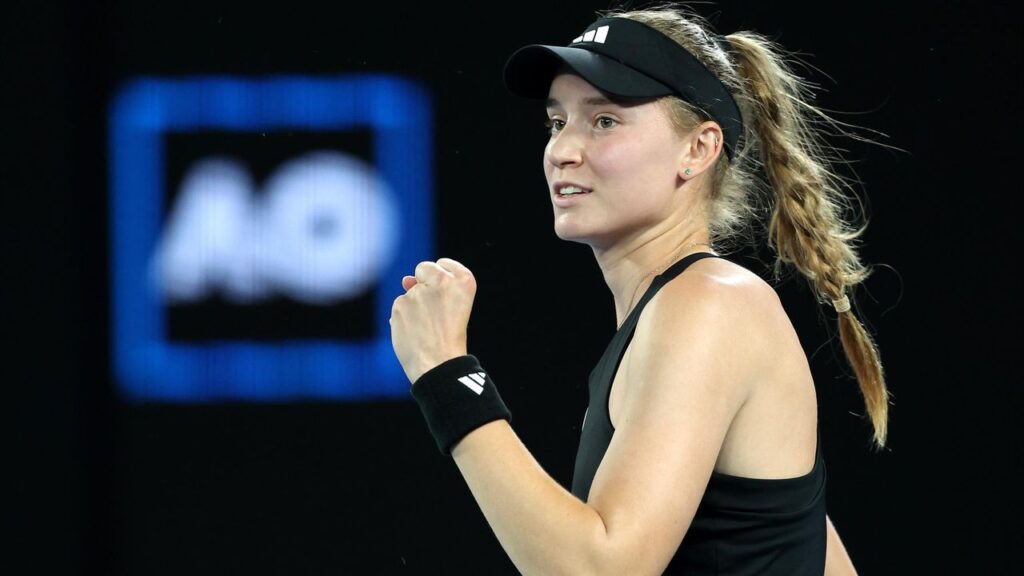 "It wasn't easy today with different conditions compared to the daytime, as it was much slower. I couldn't really adapt and manipulate the ball as much. On the serve, my speed was not the same. It was tough, especially against Vika.
Rybakina to face Aryna Sabalenka in Saturday's women's singles final.
No. 5 seed Aryna Sabalenka has yet to drop a set in 2023. She has officially reached her first ever Grand Slam final after a 7-6 (7-1), 6-2 win over Magda Linette. The 24-year-old has now won 10 matches in a row, including a career-best 20 consecutive sets.
Sabalenka, who won the Australian Open women's doubles title with Elise Mertens in 2021, carried an 0-3 record in Grand Slam singles semifinals, having lost them all in heartbreaking three-setters. But the 24-year-old was also armed with all the poise of a player yet to drop a set through nine matches in 2023. She began the season with an 11th WTA title in Adelaide and proceeded to decimate the field in Melbourne Park, snapping win streaks from Belinda Bencic and Donna Vekic to find herself in her first Australian Open semifinal.
Slowly adjusting to the conditions and her in-form opposition, Sabalenka made use of her reworked service motion and improved on-court demeanor to recover the break and steady herself in time for a near-perfect tiebreaker. She raced through the first six points and allowed only the briefest of respites from the Pole to clinch the opening set in just under an hour.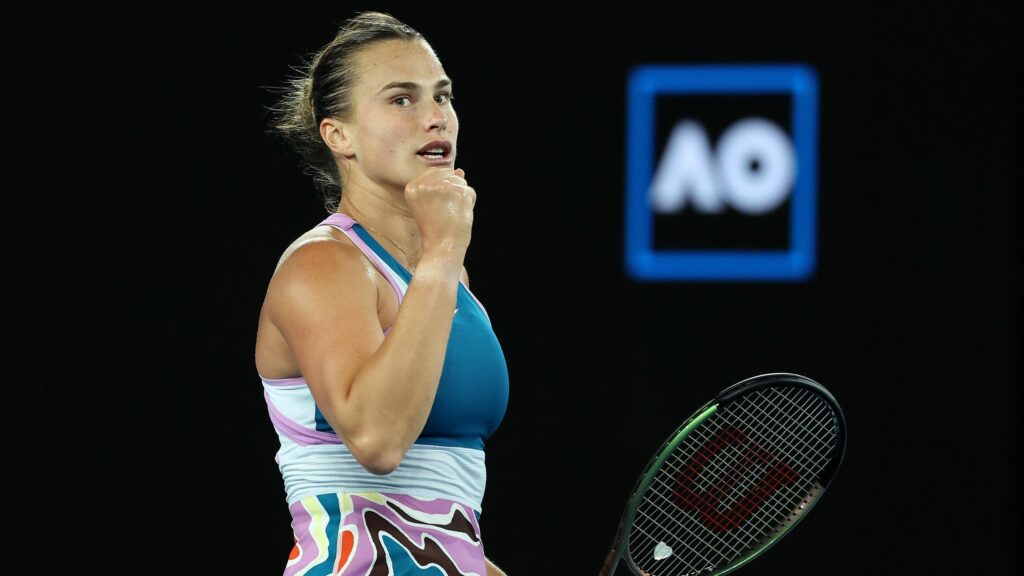 "Being in the final is an amazing experience; the 2021 doubles final was a great experience for me which I hope will help in the final on Saturday," Sabalenka said.
"Elena is an amazing player, playing good and aggressive tennis. She's already got Grand Slam final experience, it's going to be a great battle."