High-educated coaches. Proffesional methods. Innovational approach.
Our daughter, Daria, joined IA Tennis Academy in November 2015 and since then her tennis has improved tremendously thanks to very personal approach of the head coach and owner of the Academy Yari Voznenko. The Academy teaches high level tennis and has extremely professional and very qualified staff that will bring your kid's tennis to the next level under close supervision of coach Yari who evaluates every kid and helps develop a "game plan" depending on your child's plans and ambitions. Daria has gone from playing local tournaments to winning National Selection since she joined the IA Tennis Academy. So if you are looking for the next level tennis group for your child definitely make IA Tennis Academy your next tennis development stop.
The Smetannikov Family
Coach Yari and his team of coaches are real professionals. They work tirelessly with kids and their parents to achieve an individual goals. IA Tennis Academy is always with your child, especially when your kid is in the "jamm." Great guys to work with. They have a very balanced approach to academics and tennis. While training process is focused on tennis development and achievements of my daughter, the academy is very strategic how she will get there. Very happy with everything IA Tennis Academy is giving us. My daughter started with coach Yari on the recreational level about four years ago. In 2014 she decided to take tennis more seriously. Because of hard work of coach Yari and his team she is top ten in the Eastern 12 & under conference and top 100 in the nation. Thank you coach Yari, coach Edgar, coach Brian, coach Steven and coach Mateo for your continues effort.
Julie & Andrey Tkachenko
Words cannot describe how pleased and impressed we are with Yari.  The commitment he demands from his tennis players (and their parents) in his Academy is surpassed only by the commitment he has to each of his students.  Yari and his team recognize that each of their players is an individual and they spend the time and energy necessary to maximize their individual potential to excel, while always putting their health and well-being first. We cannot thank Yari and his team enough.
Desiree and Daryl Zaslow
We've been looking for a great tennis Academy since our older son showed he has interest and potential in tennis when he was 4 years old. It's been 8 years, we tried many tennis centers in Central Jersey and beyond and we're extremely pleased we found Yari Voznenko, the Director and founder of IATA.. Like all great things in life first it was words of mouth by another great player's parents, then we met. We liked that Yari has a personalized plan, and structure for every player in order to get the best achievement. He and his other coaches strive to create not just great tennis players but great caring and skilled personalities as well. The IA Tennis Academy also incorporates discipline, fitness, and mental toughness lessons. Brunswick Hills TC was renovated to accommodate 16 computer desks for the full time Home School and Tennis Academy students 8-4 daily and after school players 3-7 and 5-8. Our older son is in the full time Academy and his younger brother - in the after school program and they're very happy. IATA at Brunswick Hills has everything serious tennis families need!
Emil and Nellie Michaels
News
ATP AND WTA TENNIS RETURNS TO CHINA
The ATP and WTA tours will return to China this week. For the men's ATP Tour, it will be the first time in the country since 2019, while the women's WTA …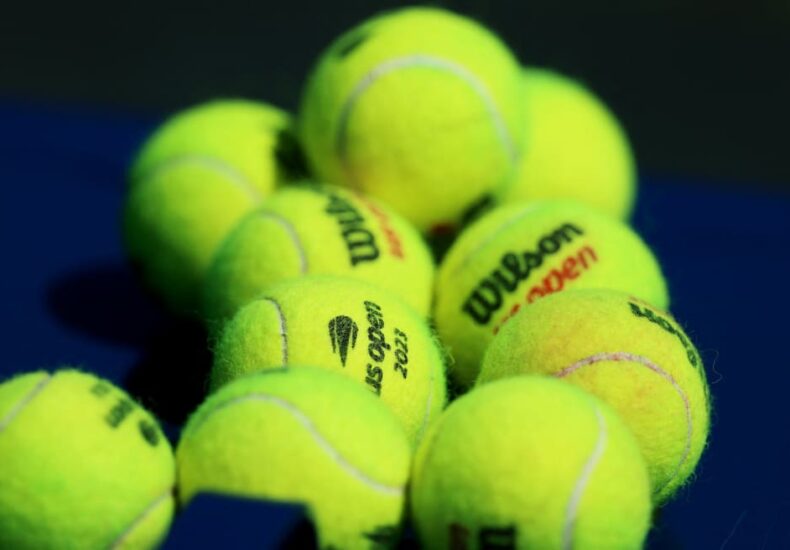 News
US Open 2023: Results
Novak Djokovic clinched his 24th Grand Slam title with a fourth US Open crown as he defeated Daniil Medvedev in the final in New York. An imperious performance from Djokovic saw …