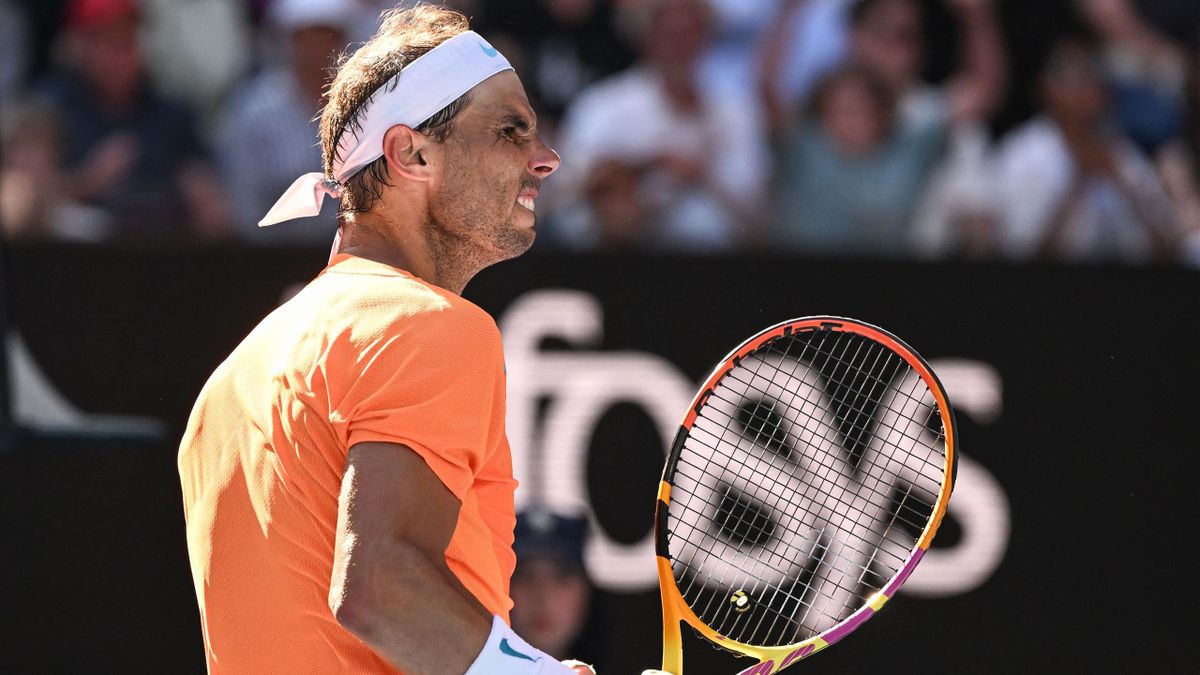 Rafael Nadal is set to miss up to eight weeks after suffering a grade two iliopsoas tear during his shock exit at the 2023 Australian Open.
An ailing Nadal fell to a shock straight sets defeat to American Mackenzie McDonald on Wednesday as his title defence unravelled in the second round, with the Spaniard admitting he was "mentally destroyed" after the latest setback.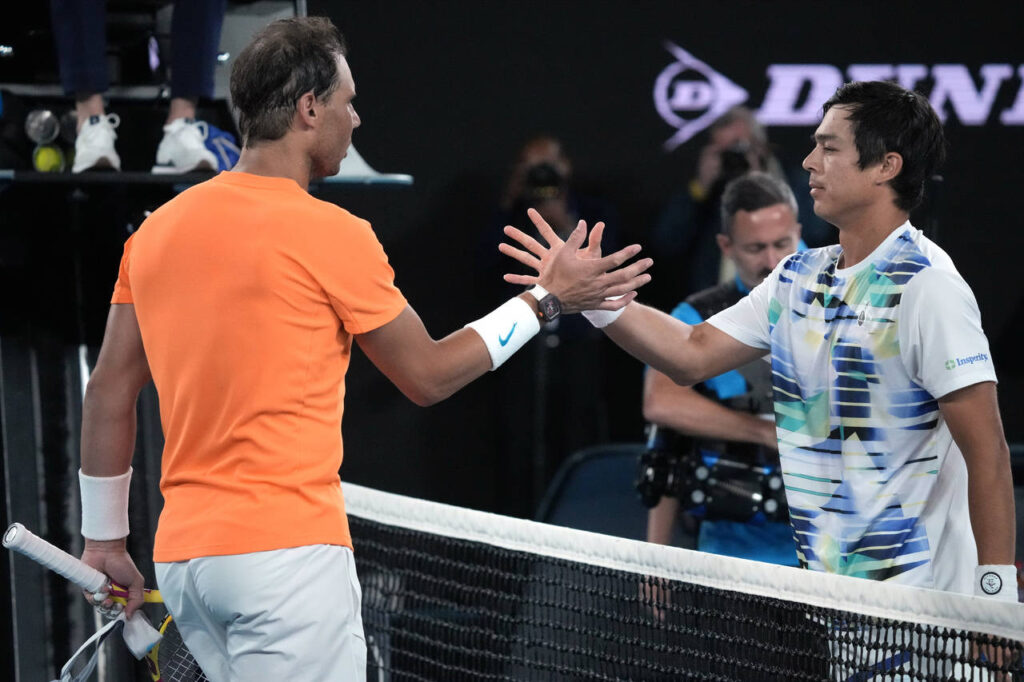 McDonald, a 27-year-old who has never cracked the top 40 in the ATP rankings, played masterfully against Nadal, but he had a little help. Near the end of the second set, when Nadal was already down 1-0, he injured himself. It appeared to be his hip, and Nadal's team, including his wife, were visibly devastated when they realized he was hurt. Nadal didn't retire, but spent the rest of the match hobbling around the court, likely knowing he was going to lose.
McDonald beat Nadal 6-4, 6-4, 7-5 in just two hours and 32 minutes.
The 22-time Grand Slam champion arrived in Melbourne with only one win to his name since the US Open after rib, abdomen and foot injuries kept him off court for much of last season after Wimbledon. Defeat to McDonald was his seventh in his last nine competitive matches.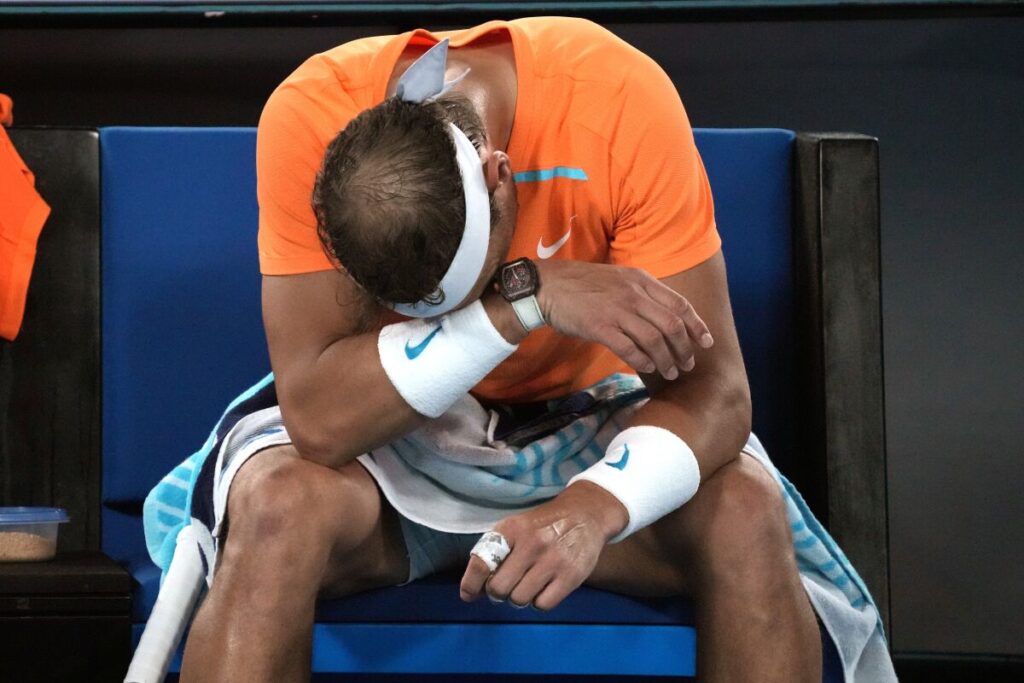 "I have carried out medical tests after the defeat yesterday," the Spaniard wrote on Twitter.
"The MRI shows a grade 2 lesion in the Iliacus Psoas of his left leg. Now it's sports rest and anti-inflammatory physiotherapy. Normal recovery time six to eight weeks."
Nadal sustained a similar injury at the 2018 Australian Open, when he lost to Marin Cilic in the quarterfinals. In his news conference following the loss to McDonald, Nadal said he would do everything in his power to come back fit, but admitted his recent run with injury was "frustrating."
An update from Nadal's team said he would return to Spain for a period of rest and treatment.
"He will be resting once back in Spain and will start with anti-inflammatory physiotherapy," his team said in a statement.
A six-to-eight-week recuperation would allow Nadal to return well before the clay court season and the run-up to the defence of his French Open title in late May and early June, although would make him a doubt for the BNP Paribas Open in Indian Wells at the start of March.