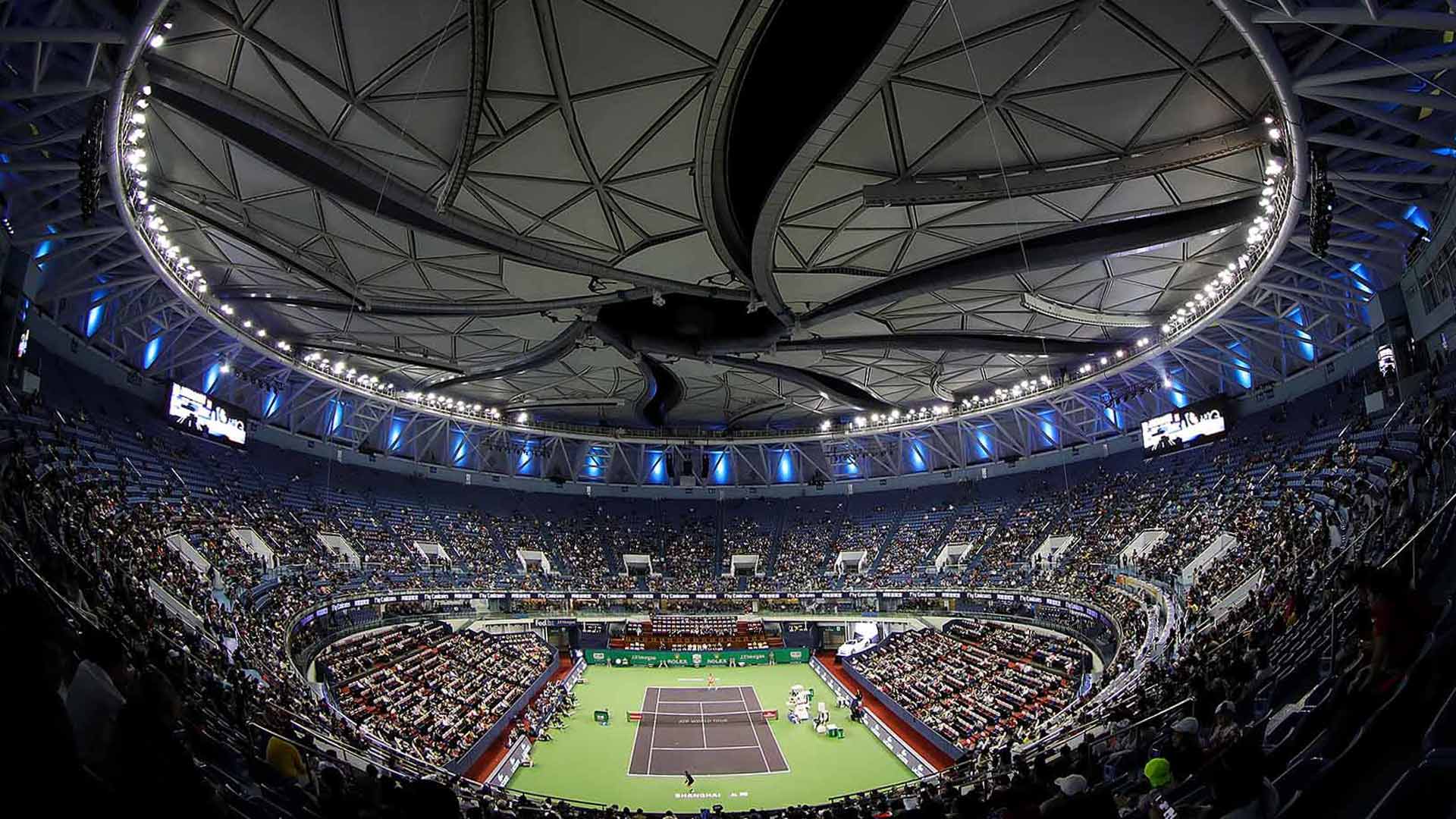 The ATP and WTA tours will return to China this week.
For the men's ATP Tour, it will be the first time in the country since 2019, while the women's WTA Tour has not been in China since early 2020.
The WTA suspended events in China in December 2021 following concerns about the safety of Chinese player Peng Shuai.
ATP AND WTA CHINA SCHEDULE
September 20: Chengdu Open and Zhuhai Championships (ATP 250)/Guangzhou Open (WTA 250)
September 25: Ningbo Open (WTA 250)
September 28: China Open (ATP 500)
September 30: China Open (WTA 1000)
October 4: Shanghai Masters (ATP 1000)
October 9: Zhengzhou Open and Hong Kong Open (WTA 250)
October 16: Jiangxi Open (WTA 250)
October 24: WTA Elite Trophy in Zhuhai (WTA)
The 2023 China Open is a tennis tournament to be played on outdoor hard courts. The first edition of the tournament was held in 1993. Being played annually since 2009 (except 2020 – 2022 due to COVID-19 pandemic and suspension) at the National Tennis Center in Beijing, also this year's event will be hosted there, and players, alongside the visitors, have much to look forward to.
It is part of the ATP Tour 500 series on the 2023 ATP Tour, and the last WTA Premier Mandatory tournament of the 2023 WTA Tour. Both the men's and the women's events will be held at the National Tennis Center in Beijing, China, from 28 September to 4 October for the men, and from 30 September to 8 October for the women.
The China Open will see 2023 U.S. Open finalist, Aryna Sabalenka, debut as the new world No. 1. The woman she replaced at No. 1 after 75 weeks, Iga Swiatek will also be competing at the event, alongside newly-crowned U.S. Open champion Coco Gauff, Elena Rybakina, Ons Jabeur and Jessica Pegula.
World No. 2 Carlos Alcaraz is set to play the China Open, along with most of the top 10.
The 2023 Rolex Shanghai Masters is a tennis tournament to be played on outdoor hard courts. Founded in 2009, The Shanghai Masters continues to be one of the most prestigious ATP Tour tournaments. During 2009-2013, it was awarded ATP Masters 1000 Tournament of the Year and is successful in maintaining a high level of organization and player competition. It will take place at Qizhong Forest Sports City Arena in Shanghai, China from 4–15 October 2023. This will be the first edition of the Shanghai Masters held since 2019, as the intervening editions were canceled due to the COVID-19 pandemic in China.
Djokovic, who played Davis Cup for Serbia last week, was entered into the Shanghai Masters but has now delayed his return following his US Open win.
"Over the years, some of the best support I receive anywhere in the world is in China," said the world No. 1 on social media.
"Shanghai has always been one of my favourite tournaments in the season. I will be missing my NoleFam in China. I hope that I can come back to China in the future and play in front of all of you again."
Rolex Shanghai Masters Tournament Director Michael Luevano said in a press release: "It is disappointing not to have Novak at our tournament as it has always been a pleasure hosting him here. All of us wish him the very best. He has had a very full year and we hope he remains fit and healthy, and we definitely look forward to welcoming him back to the Rolex Shanghai Masters.
"This year's tournament promises to be among the best we have ever staged. We are excited to welcome back our defending champion Daniil Medvedev along with some of the most exciting and brilliant young players in world tennis. Guys like Wimbledon champion Carlos Alcaraz, Holger Rune and Jannik Sinner, who are all making the trip to Shanghai for the first time and will be joined by such popular figures like Stefanos Tsitsipas and Andrey Rublev."