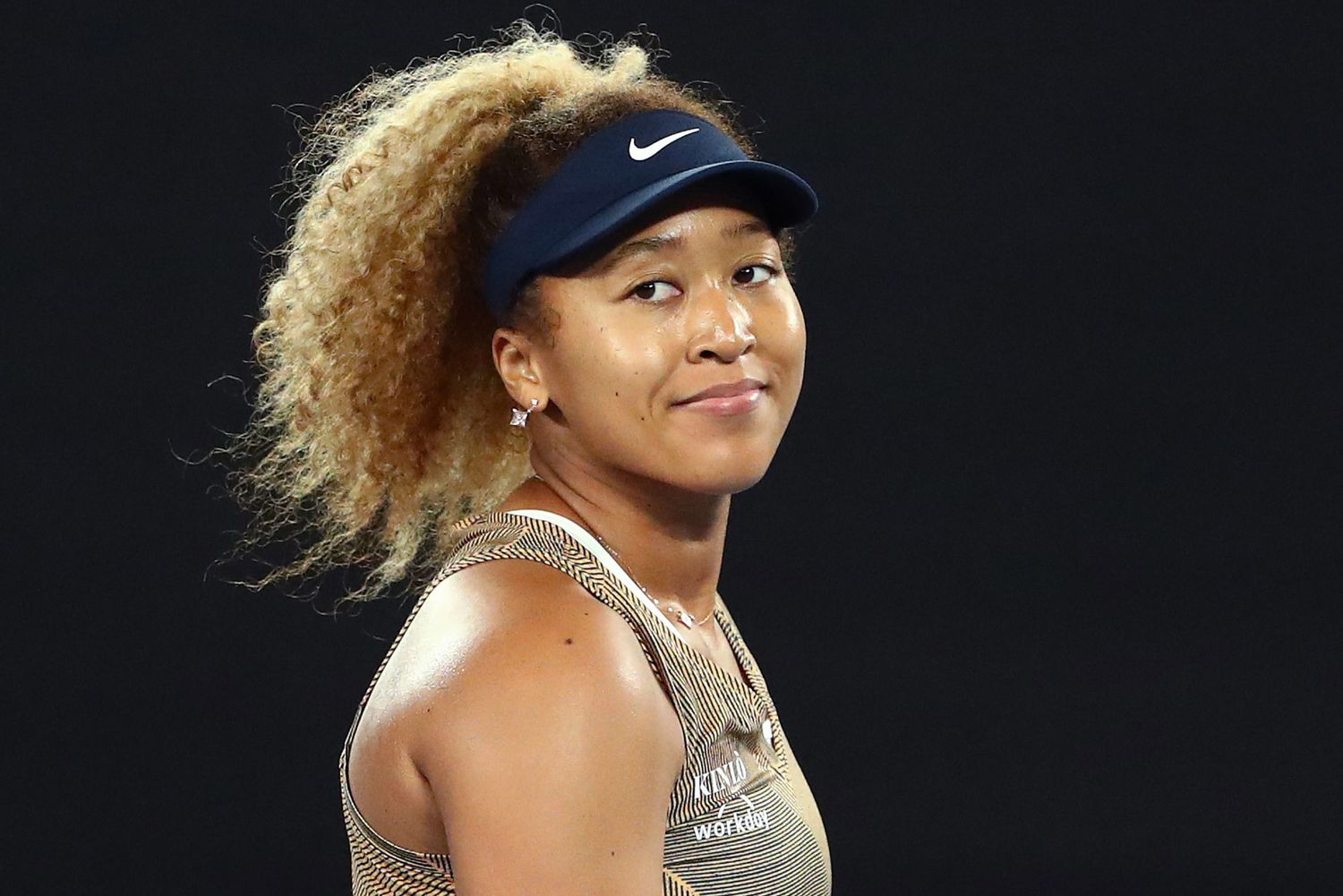 Two-time US Open champion Naomi Osaka made a glammed-up return to the USTA Billie Jean King National Tennis Center on Wednesday, participating in a US Open Mental Health Forum alongside Olympic gold medalist Michael Phelps and U.S. Surgeon General Dr. Vivek Murthy.
Osaka was last at the Open in 2022, shortly before beginning a maternity leave that resulted in the birth of daughter Shai.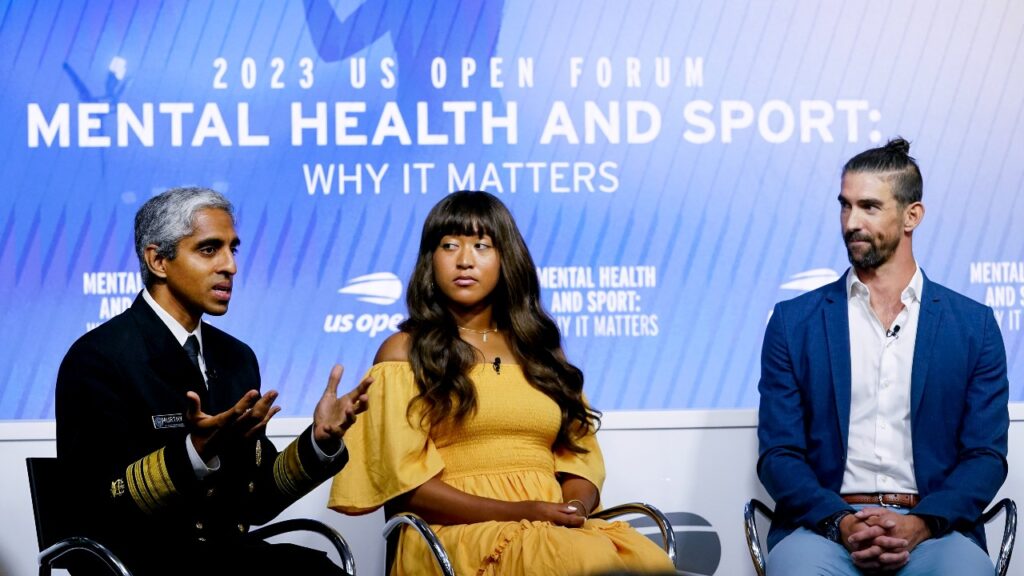 She also took time to watch some of the action at Flushing Meadows.
"For me coming back here, it means a lot. This room, in particular. There were some tears shed. A lot," Osaka, who won two of her Grand Slam titles at Flushing Meadows, said in the tournament's main interview room. "I feel a lot of joy coming back here. It's kind of like seeing an old friend I haven't seen in a long time."
Osaka hopes to kick off her comeback at the start of the next season in Australia and says she plans to play a more robust Hologic WTA Tour schedule as she eases back into the game.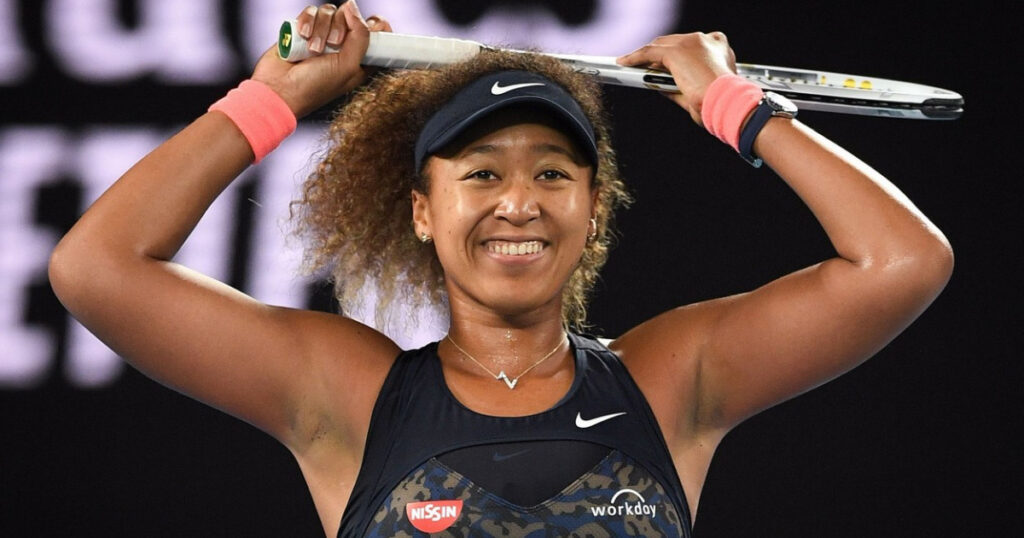 "It's definitely way more tournaments than I used to play," Osaka said in an interview. "So I think some people will be happy with that."
"I think it's because I realized that I don't know how the beginning of the year is going to go for me. I don't know the level of play and I think I have to ease into it. So at the very least, I'll set myself up for a very good end of the year."
Osaka, 25, is a two-time champion of both the US Open and Australian Open who held the world's top ranking for 25 weeks in 2019.
She took a break from tennis to prioritize her mental health after skipping the 2021 French Open.
Asked for her pick as to who would be holding the trophy on Saturday, Osaka tapped into her own personal experience.
"These are the best players in the world and they all got here fairly," Osaka said. "Anyone can win.
"When I played my first Slam final, did you really think I was gonna win? No.
"Anyone has a chance."
The men's and women's semi-finals at the US Open are now confirmed.
Sabalenka flexed her muscles as the incoming world number one by beating Chinese youngster Zheng Qinwen. On Wednesday, the second seed from Belarus cruised into the last four at Flushing Meadows for the third straight year with a commanding 6-1 6-4 victory. Keys was similarly efficient in beating Marketa Vondrousova in straight sets.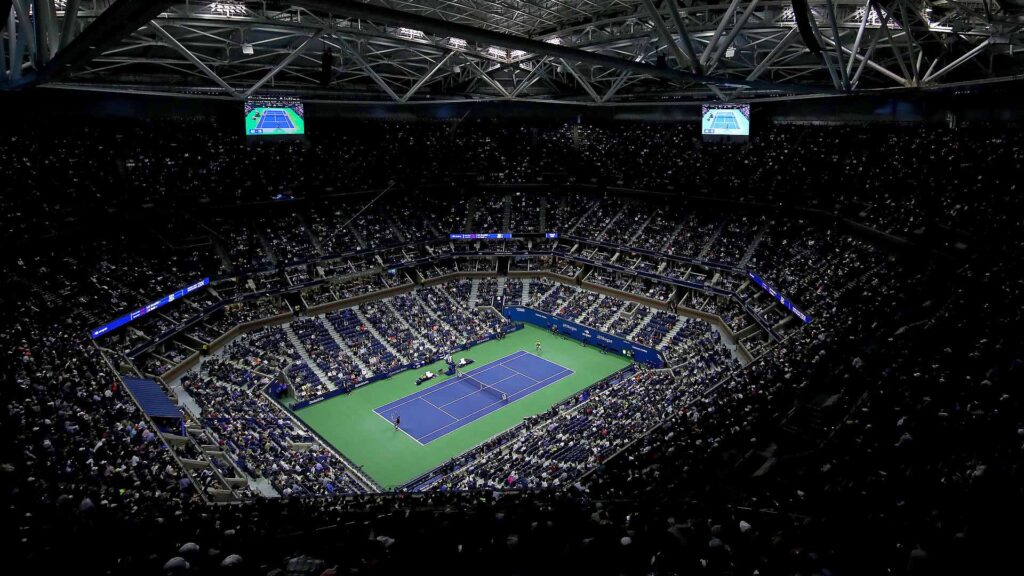 Aryna Sabalenka will play Madison Keys and Coco Gauff faces Karolina Muchova.
Alcaraz, the No. 1 seed, bids to become the first man to repeat as U.S. Open champion since Roger Federer won his fifth and final title in 2008.
Djokovic, the No. 2 seed, tries again for a 24th Grand Slam singles title, which would tie Margaret Court for the most in history.
Novak Djokovic will play Ben Shelton and Carlos Alcaraz faces Daniil Medvedev.